On Tuesday, President Donald Trump held a celebration of America at the White House after replacing a planned visit by the Super Bowl champion Philadelphia Eagles with a patriotic event instead.
This sends a loud and clear message to those who disrespect our country, military, and the flag. (Video Below)
During the event, President Trump explained why he thinks athletes should stand for the national anthem.
"Maybe it's about time that we understood: We stand to honor our military, and to honor our country, and to remember the fallen heroes who never made it back home. We stand to show our love for our fellow citizens and our magnificent Constitution." The President declared.
Additionally, White House press secretary Sarah Huckabee Sanders told reporters during Tuesday's briefing, "If this wasn't a political stunt by the Eagles franchise, then they wouldn't have planned to attend the event and then backed out at the last minute,"
(Video Below)
Then, President Trump joined in singing along to the "The Star-Spangled Banner" and "God Bless America" that were played by the U.S. Marine Band and the U.S. Army chorus.
Watch what Trump did that has liberals going crazy this time.
(Video Below)
WATCH: President Trump sings along to "God Bless America" with United States Army Chorus. https://t.co/fKugAch7FH pic.twitter.com/vQJXNGxG0I

— NBC News (@NBCNews) June 5, 2018
*** Don't you just love President Trump?
You cannot hear President Trump, but you can see in his eyes as he sings the "Star Spangled Banner" how much he loves America. This is the same guy that almost cried tears on his inauguration day.
Watch Below:

In addition, the White House tweeted a video from today's celebration:
Today, the South Lawn was filled with proud Americans who joined President Trump in honoring our great country. pic.twitter.com/LjMYqvEqRk

— The White House (@WhiteHouse) June 5, 2018
Of course, the intolerant left started attacking President Trump for this. It's horrible. These people have no life. These leftists are so tasteless. Check it out below.

trump: they MUST stand during national anthem

also trump: god bless america, land that i love …………………………….from the light that was high up above…………mountains……….pear seed……..ocean white glove…..god bless america

— neatdude.com (@chrismelberger) June 5, 2018
Sorry to say, trump singing the National Anthem today looked pathetic, barely mouthing the words, such fake patriotism. God bless America and our Military!

— Linda Ledoux (@LindaLedoux6) June 5, 2018
Trump singing God Bless America is like me at Disneyland. I start off real strong and two lines in I just can't

— Amanda G Thang (@AmandaGThang) June 5, 2018
I watched the livestream that took the place of the #Eagles celebration and they concluded it by singing God Bless America. Trump doesn't even know the words to the song oh my god.

— Kai (@kaisampadian) June 5, 2018
Isn't this just horrible. Why does the left attack our President for ever little thing? The ceremony at the White House today was touching and patriot. President Trump showed just how much he really loves our military and our country. A lot better than the other guy.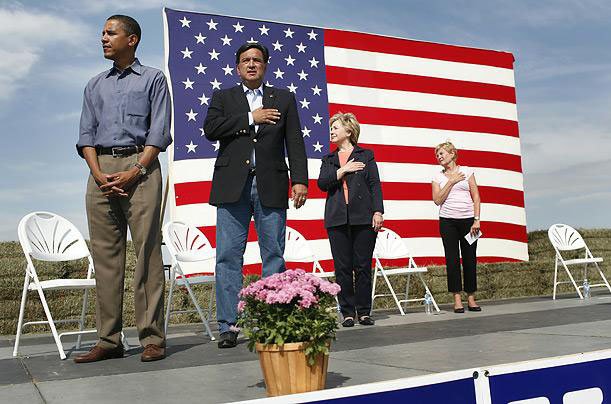 President Trump needs our support, patriots. SHARE this fantastic moment of our President with your Trump supporting friends.
Do you like President Trump singing? Let's show him some love and keep the energy high.